Canadian Beef Breeds Council Announces New Chief Executive Officer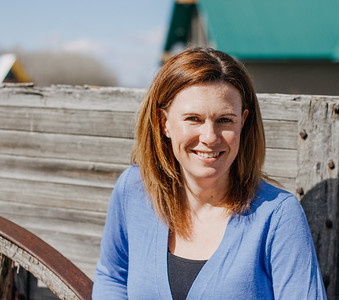 October 7, 2021 Calgary, AB – The Canadian Beef Breeds Council (CBBC) is pleased to announce that Sandy Russell has been appointed as Chief Executive Officer (CEO) effective immediately. Previously working as the Director of Business Development for CBBC's leading initiative, the Canadian Beef Improvement Network (CBIN), Russell brings an in-depth understanding of the organization and vast experience in the Canadian beef industry with her.
"CBBC is very fortunate to be able to have a leader like Sandy taking the reins of the organization," says CBBC President David Sibbald. "I am excited and confident she will lead us forward to advance the organizations goals and initiatives focused on driving genetic value throughout the entire beef industry."
Russell, who holds a B.S.A and M.SC. from the University of Saskatchewan, is well-known within the Canadian beef industry. She has an extremely strong background in agriculture and brings a vast network of skills and experience to assist CBBC in accomplishing the exciting initiatives currently being spearheaded by the organization.
"I am extremely excited for this opportunity and appreciate the confidence that the Board of Directors has placed in me," Russell says. "I firmly believe the Canadian beef industry has a vibrant future ahead and I am confident that the continued collaborative approach that CBBC has shown to drive genetic advancements forward within the industry will secure our future success."
The Canadian Beef Breeds Council, an incorporated division of the Canadian Cattlemen's Association (CCA), is focused on facilitating genetic advancements within the Canadian beef industry and representing the Canadian seedstock sector both domestically and internationally.
For further information contact:
Sandy Russell
Chief Executive Officer
Canadian Beef Breeds Council
306-281-7873
srussell@springcreekconsulting.ca